Blog — Agate Necklace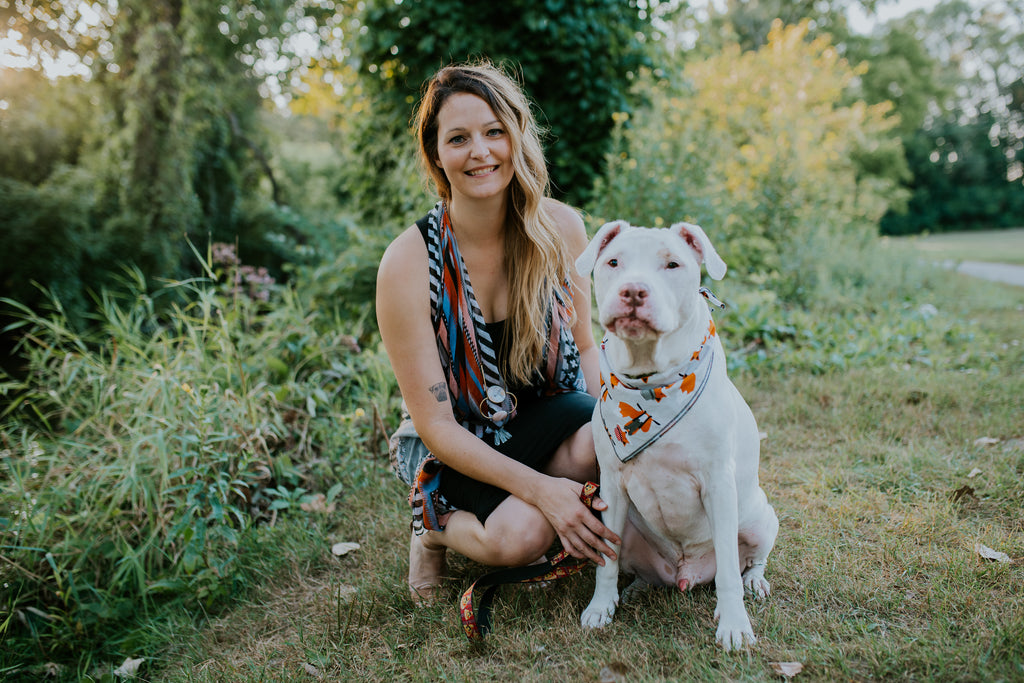 Dana, owner/operator/designer of Third & Co. Studio, a west Michigan based semiprecious stone jewelry brand that gives back to the community by donating a portion of proceeds from each purchase to animal shelters and rescues in the midwest.
---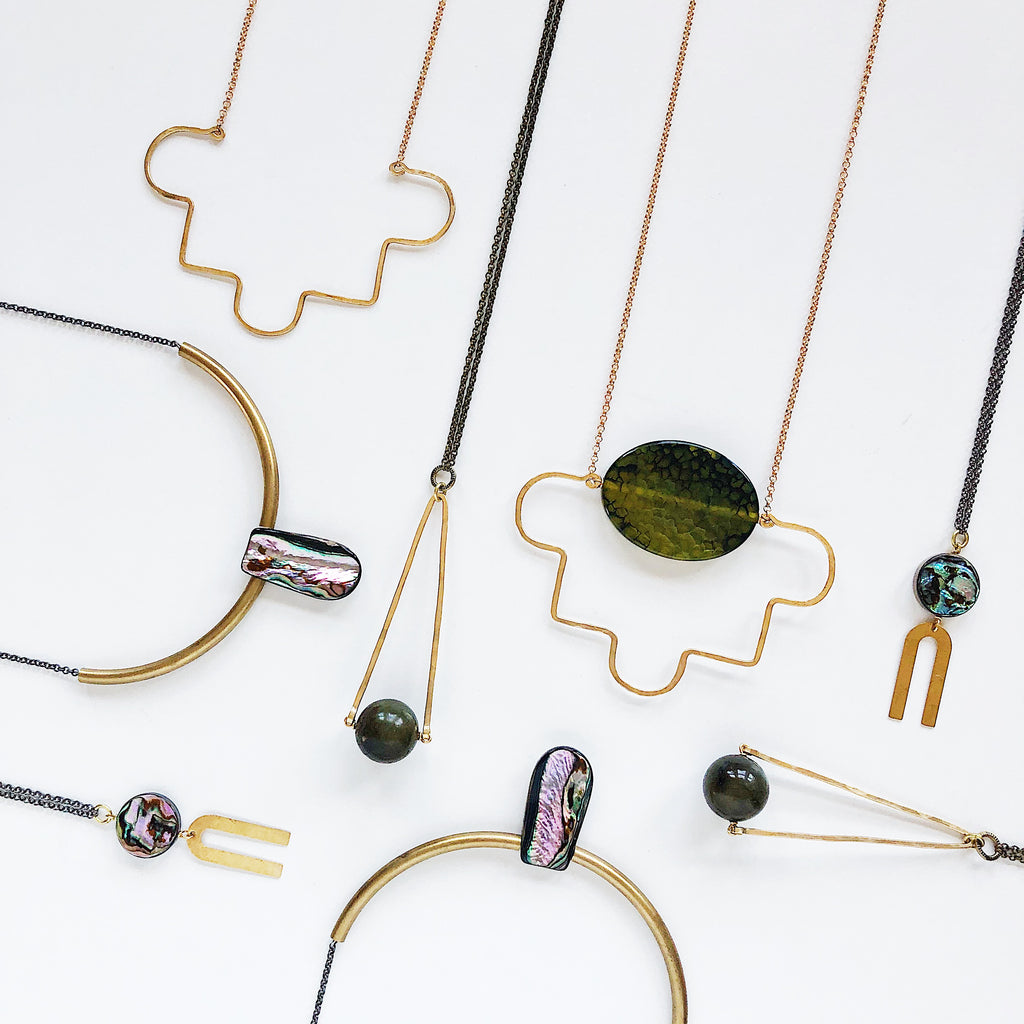 Brass geometric jewelry customized to fit the customer base of each stockist we serve.
---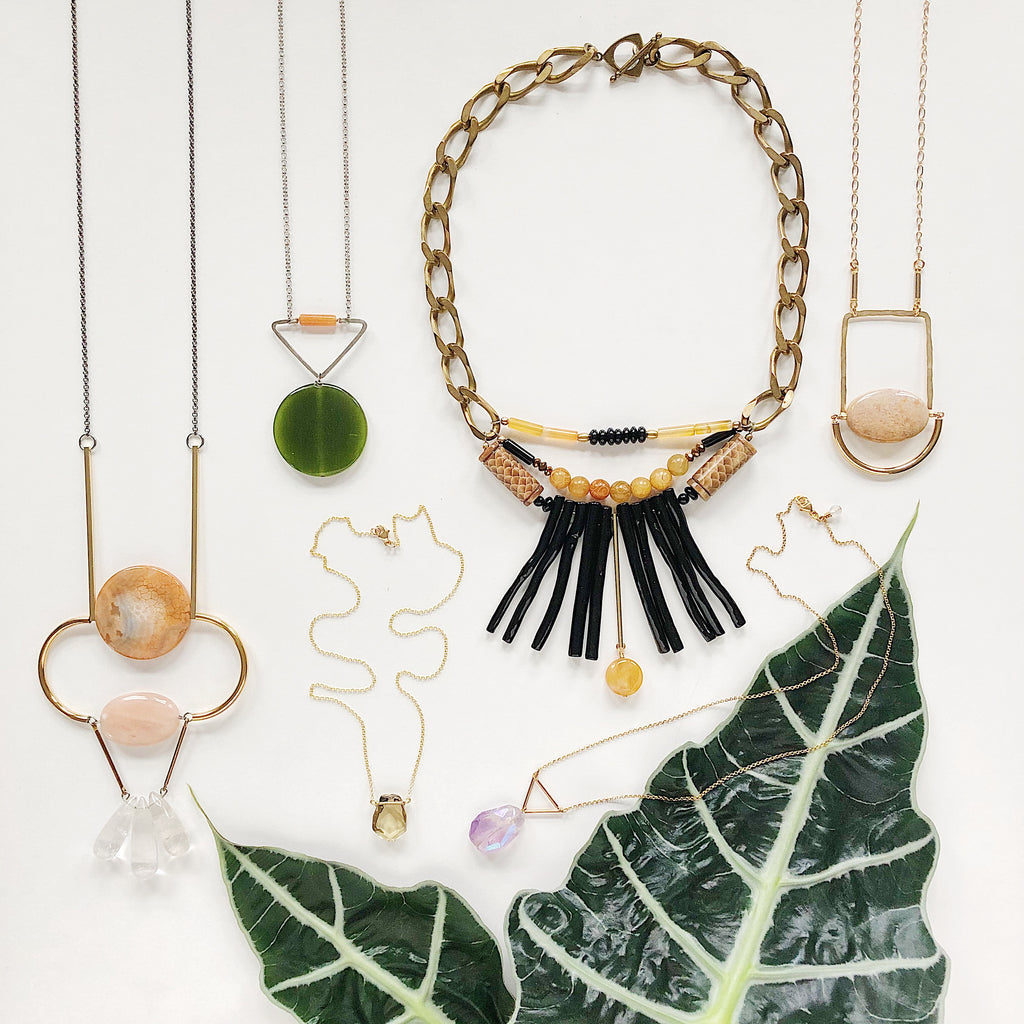 Small-batch collection pieces, unique limited edition designs, made by hand in west Michigan by a woman owned and operated small business
---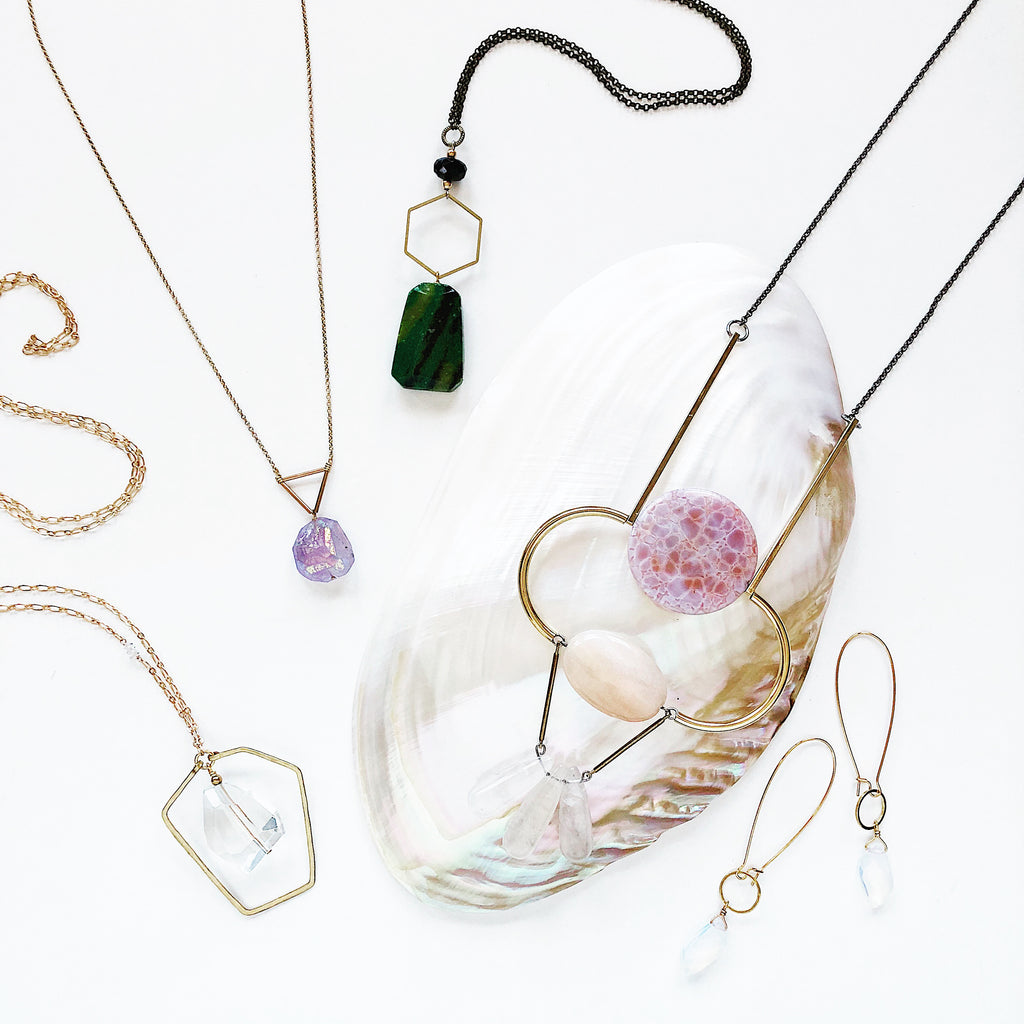 Third & Co. Studio offers wholesale to retailers nationwide, from independent boutiques to gift shops and everything in between. Contact us today if you are interested in carrying Third & Co. Studio in your shop!
---
Geometric Necklaces for a simple but put together look for all your waist-up virtual meetings; for work or for fun!