Blog — Quartz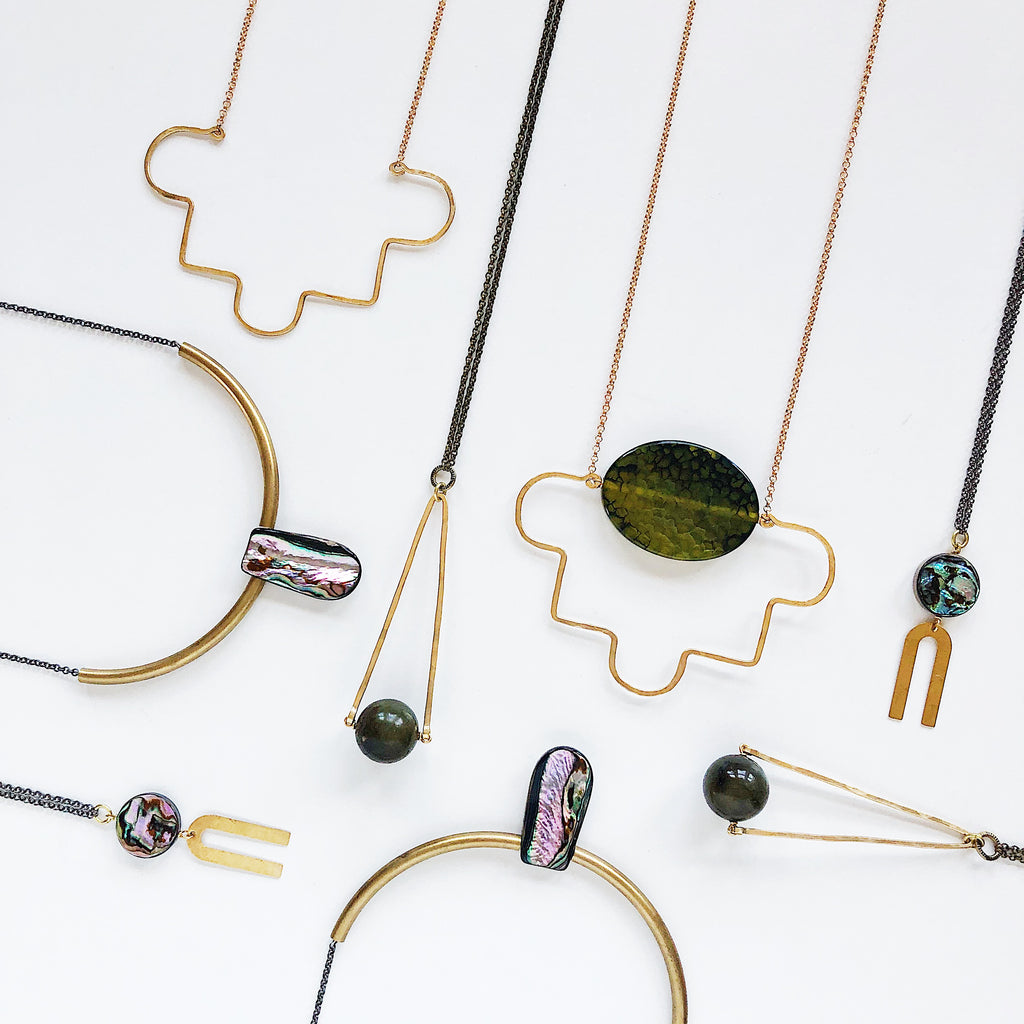 Brass geometric jewelry customized to fit the customer base of each stockist we serve.
---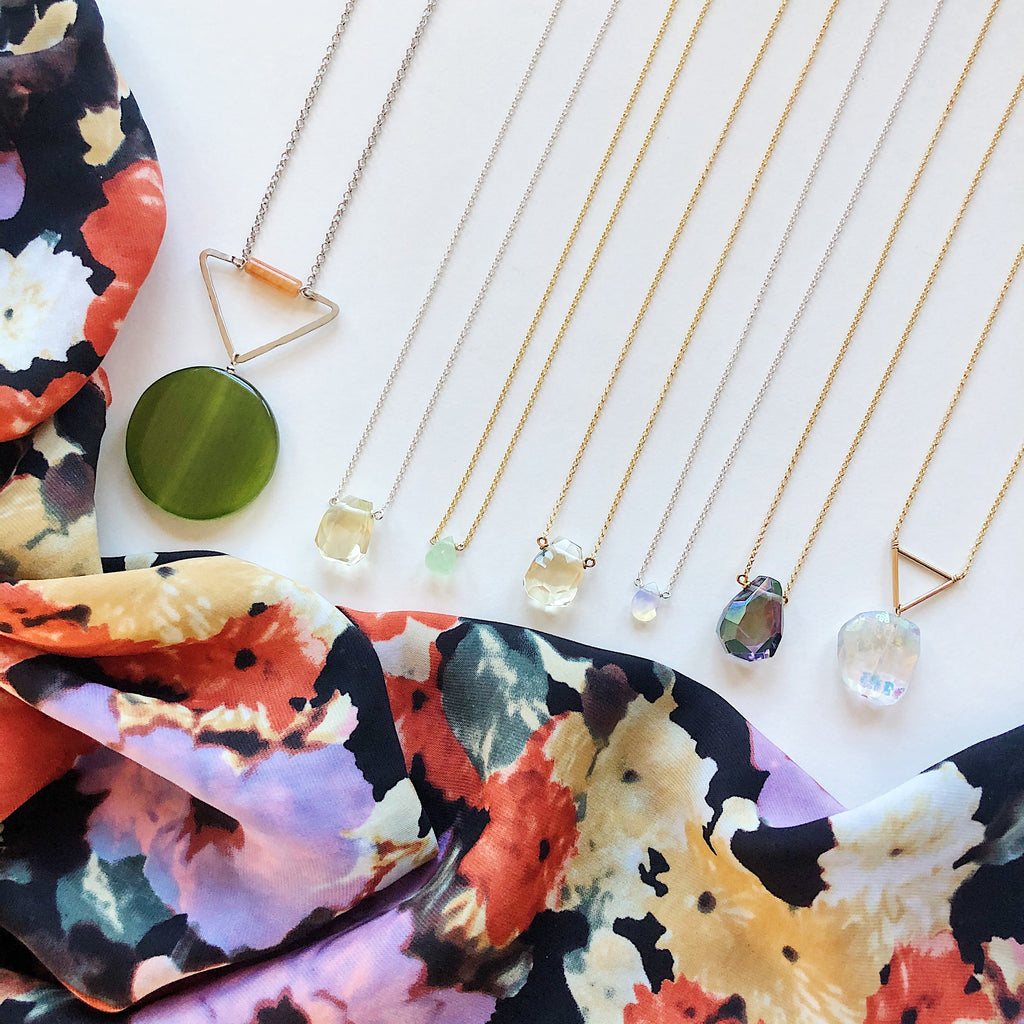 You can never go wrong with a little hint of sparkle and a tiny pop of color.
---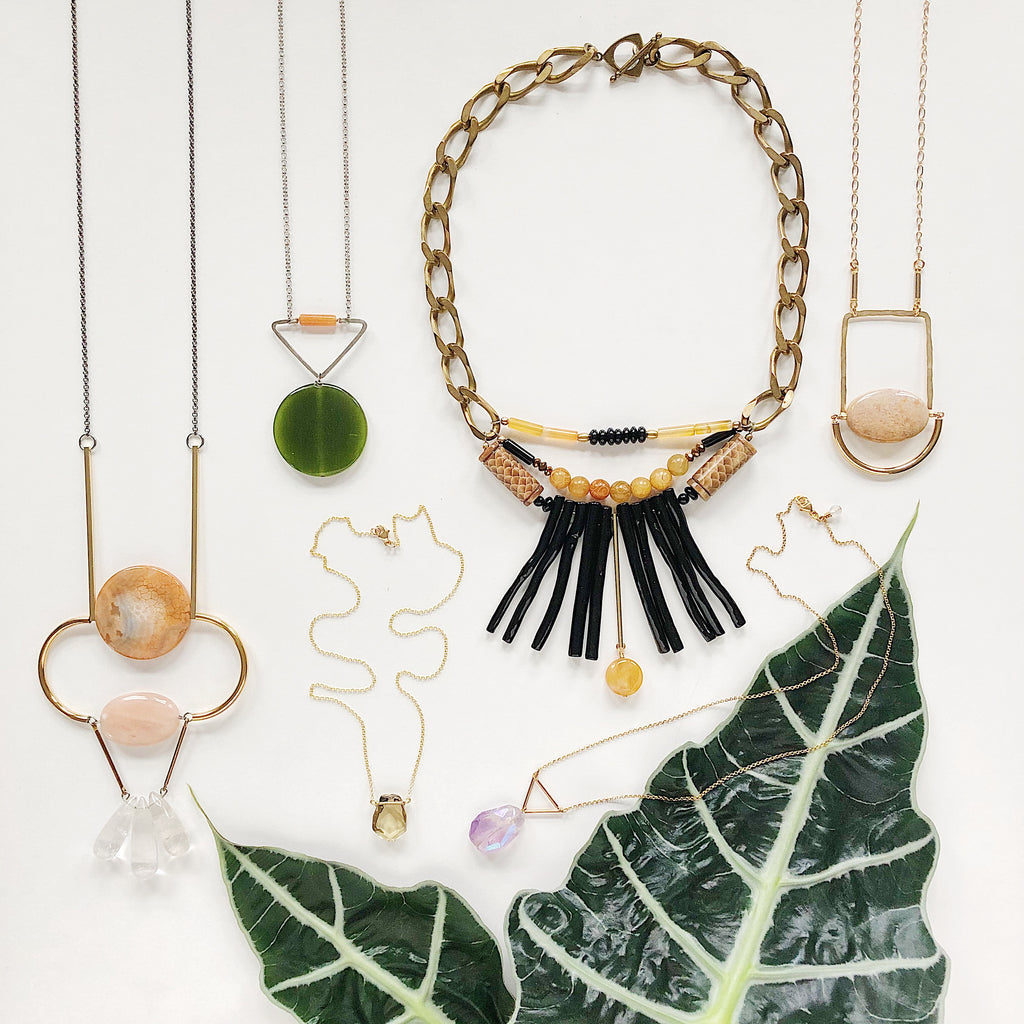 Small-batch collection pieces, unique limited edition designs, made by hand in west Michigan by a woman owned and operated small business
---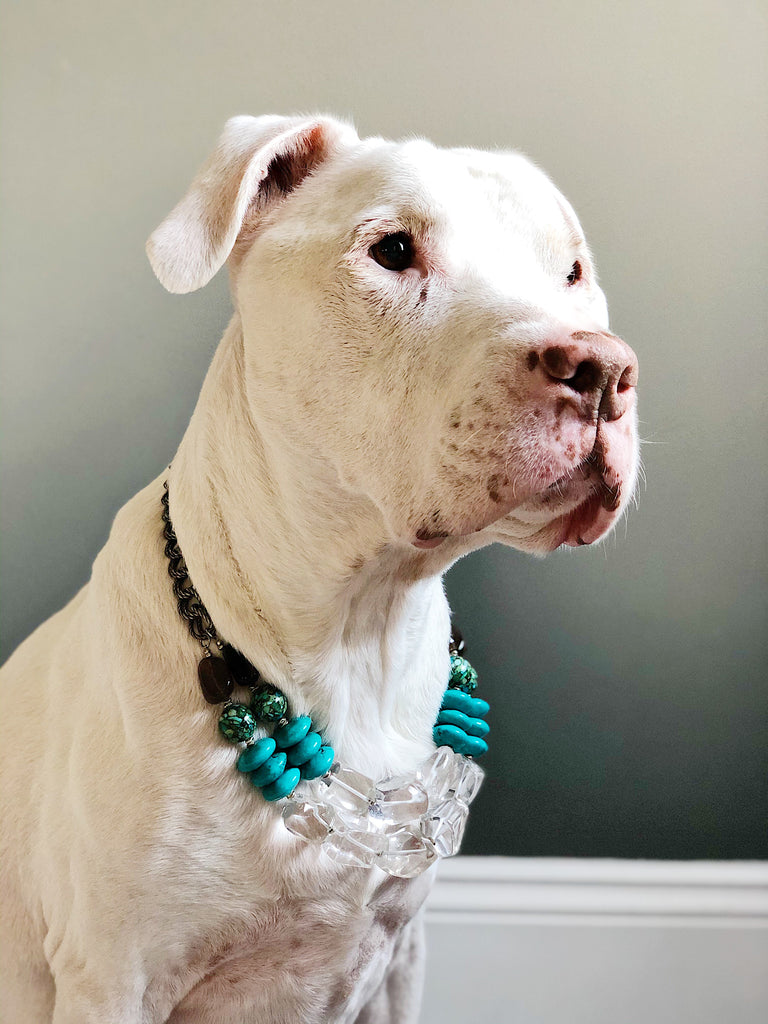 Statement necklaces look even better when modeled by the very distinguished dog model, Hurley. A very large part of the "& Co." in our studio!
---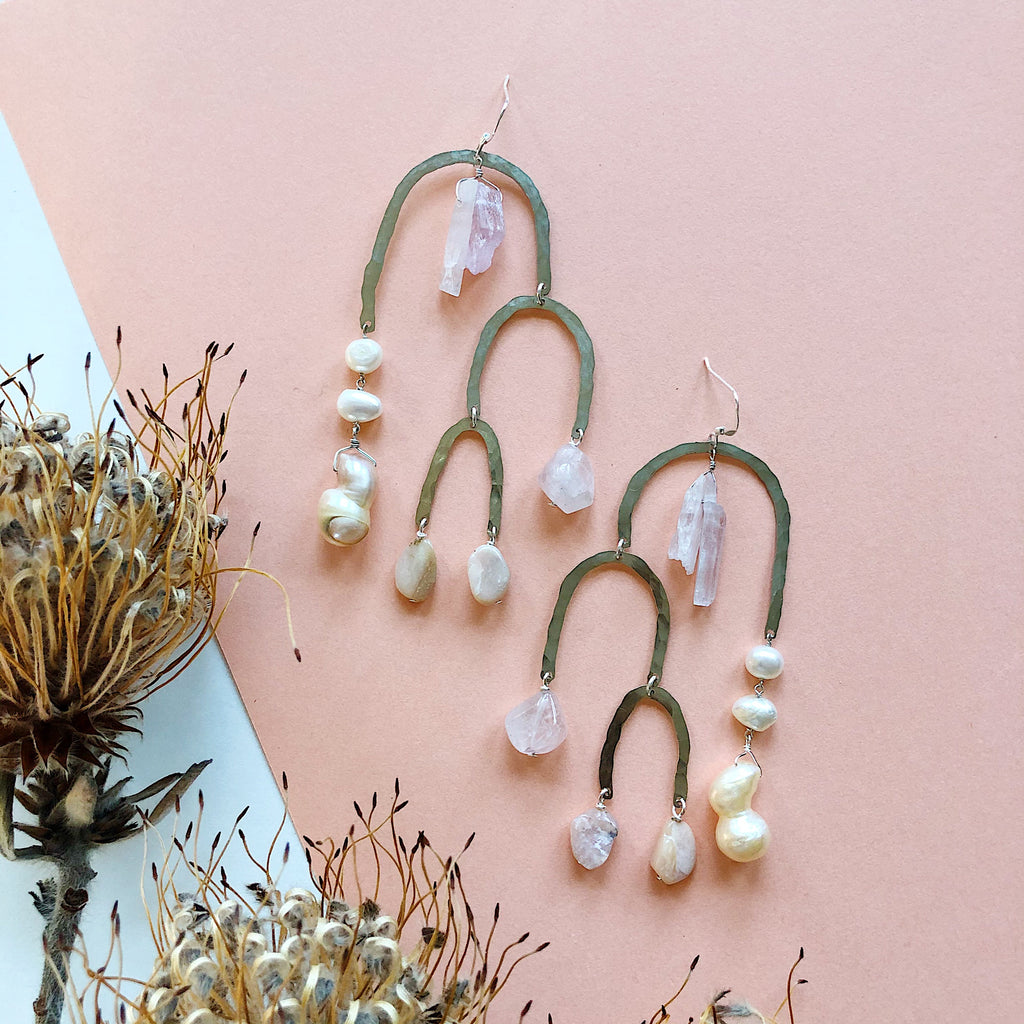 Made by hand; geometric and whimsical pair of earrings from Third & Co. Studio featuring opal, rose quarts, kunzite and fresh water pearl. One of a kind and wonderful!