Blog — White Dog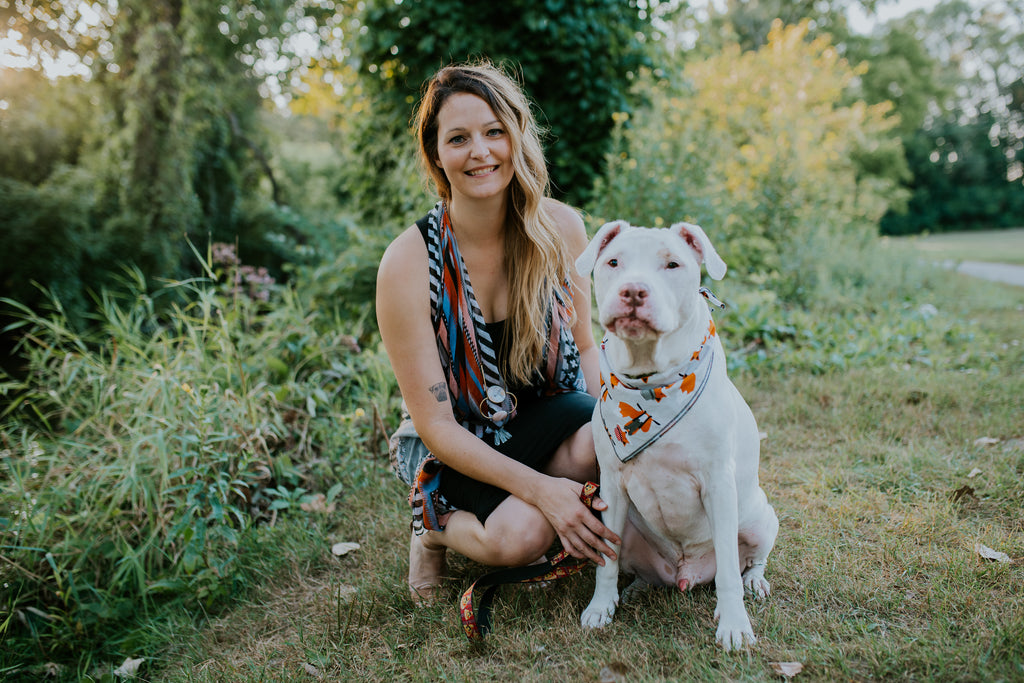 Dana, owner/operator/designer of Third & Co. Studio, a west Michigan based semiprecious stone jewelry brand that gives back to the community by donating a portion of proceeds from each purchase to animal shelters and rescues in the midwest.
---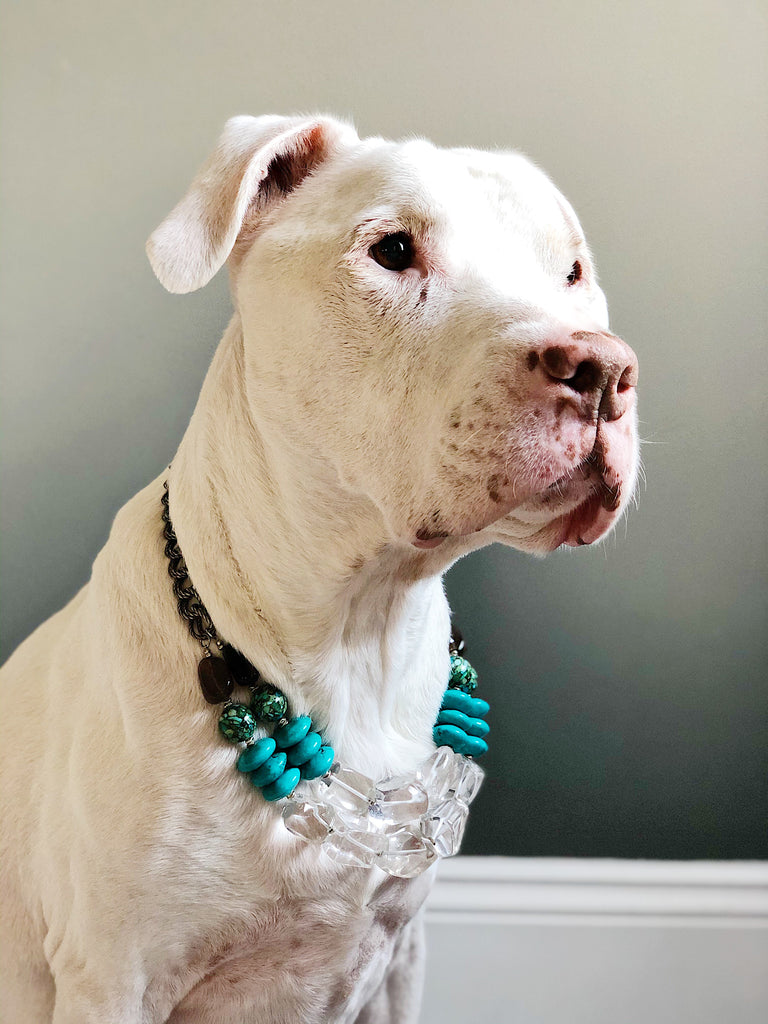 Statement necklaces look even better when modeled by the very distinguished dog model, Hurley. A very large part of the "& Co." in our studio!
---
Third & Co. Studio's creative team includes mostly four-legged furry creatures. George and Hurley are both rescues, and we are firm believers that secondhand animals make first-class pets!