Blog — Peach Necklace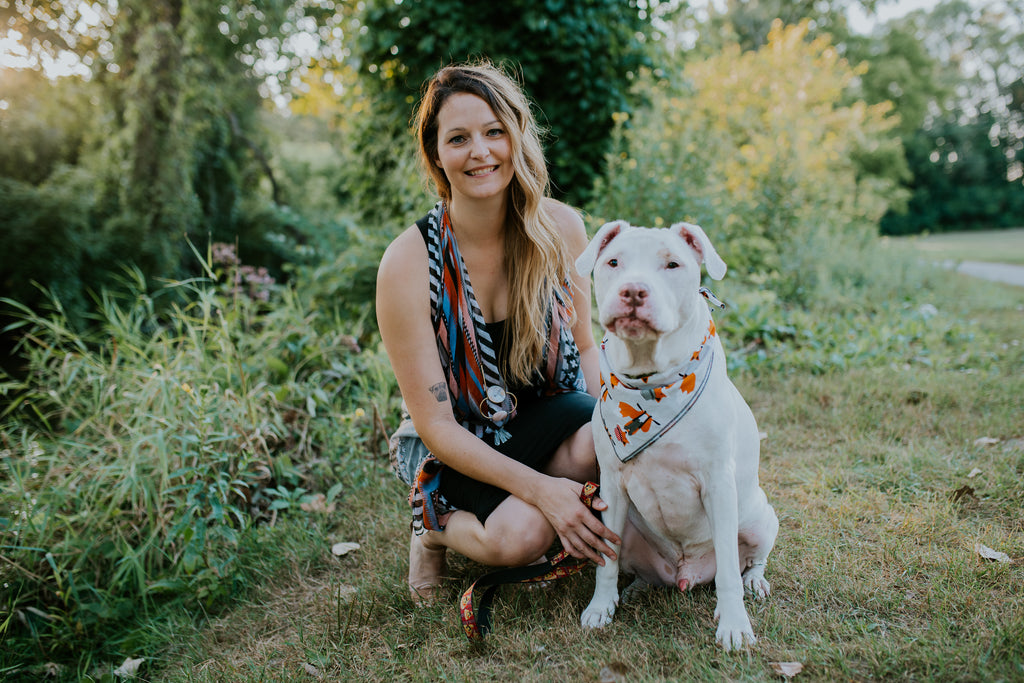 Dana, owner/operator/designer of Third & Co. Studio, a west Michigan based semiprecious stone jewelry brand that gives back to the community by donating a portion of proceeds from each purchase to animal shelters and rescues in the midwest.
---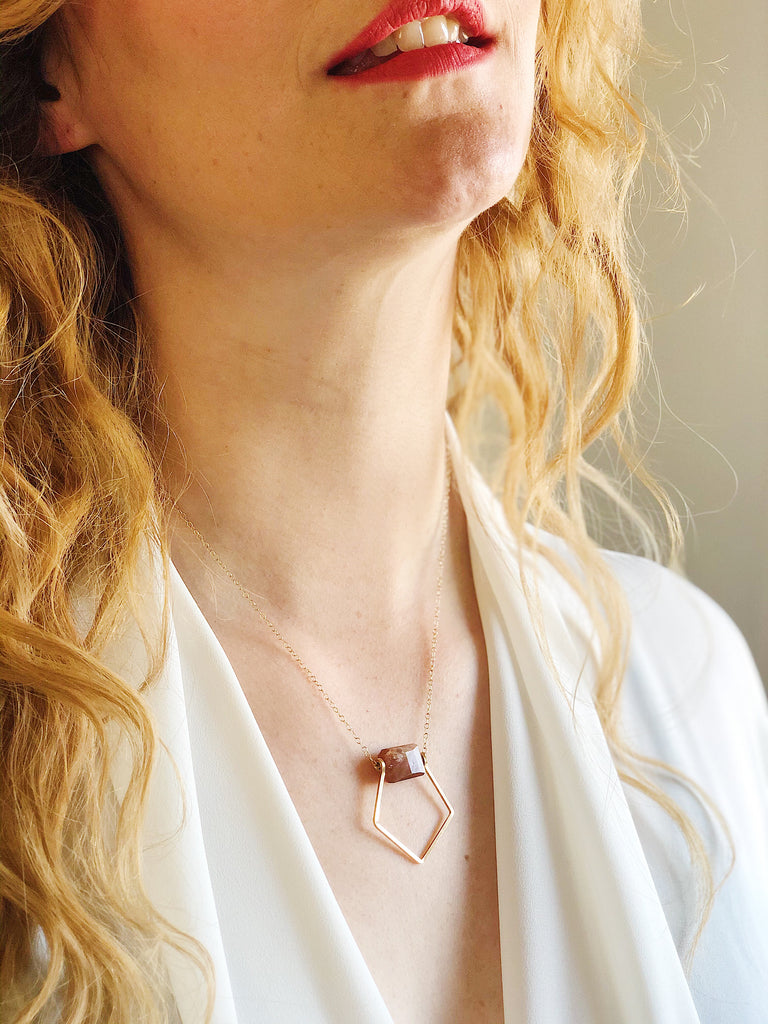 Sunstone sparkles in the sun like no other- it's aptly named!
---
One of our best-sellers in wholesale; the Vela Necklace featuring an orange/peach and cream spotted chalcedony slab with silver open geometric circle and silver plated nickel-free chain. A great option for those with metal allergies!
---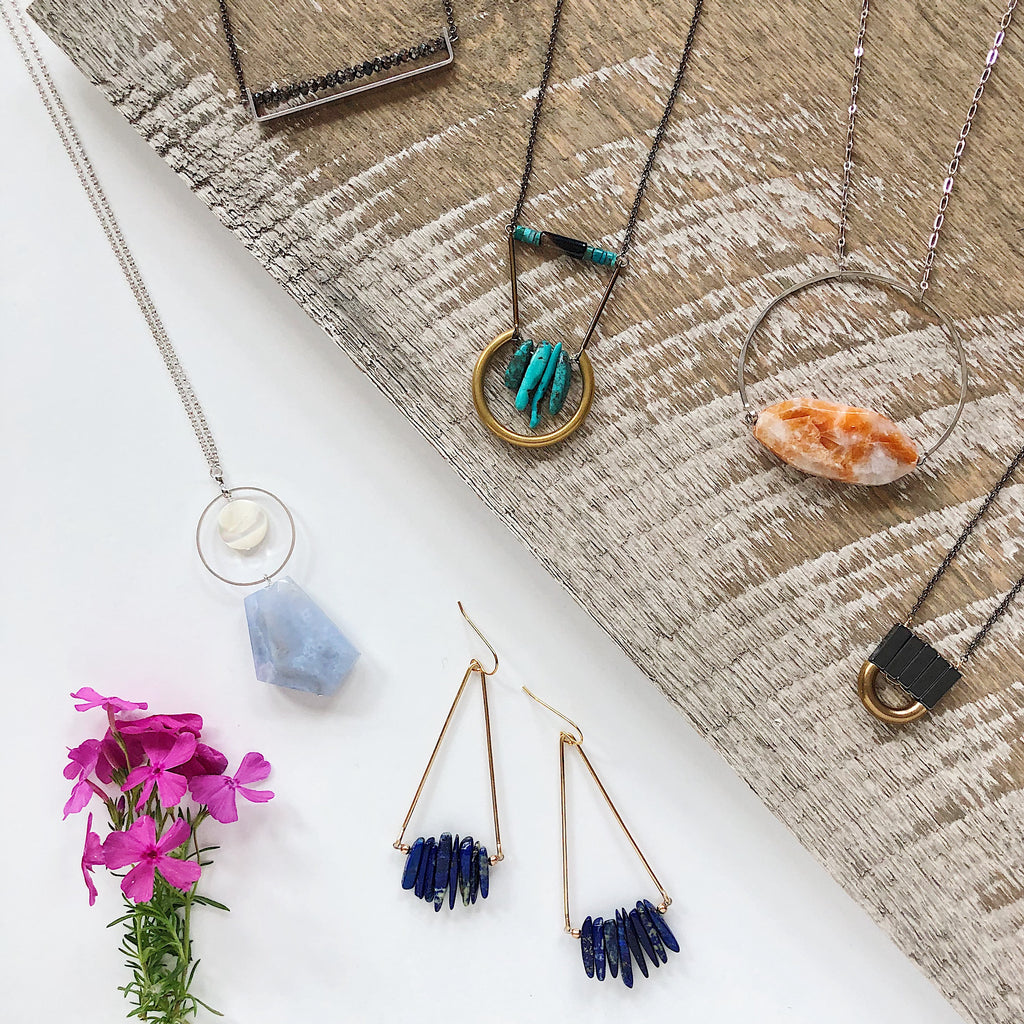 A small selection of handmade semiprecious stone jewelry from Third & Co. Studio, featuring pieces from the Gallax collection, Lumos collection, the Holiday collection and a wholesale-exclusive design as well.
---
Geometric Necklaces for a simple but put together look for all your waist-up virtual meetings; for work or for fun!