Blog — Turquoise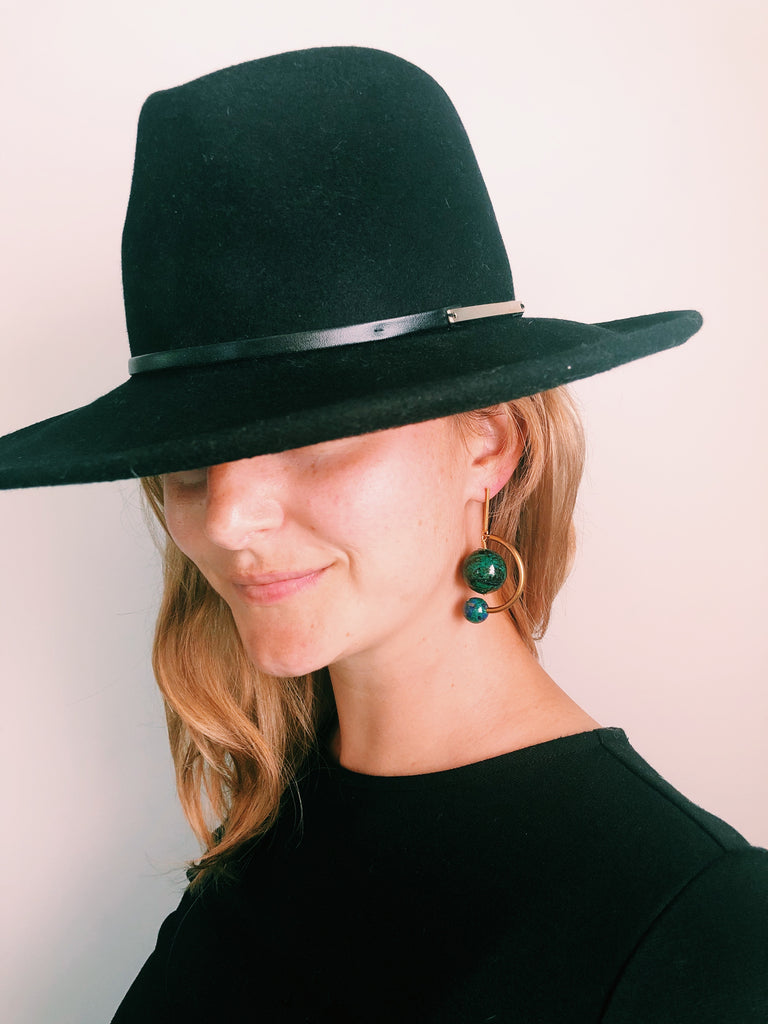 Accessories really make the outfit, we promise.
---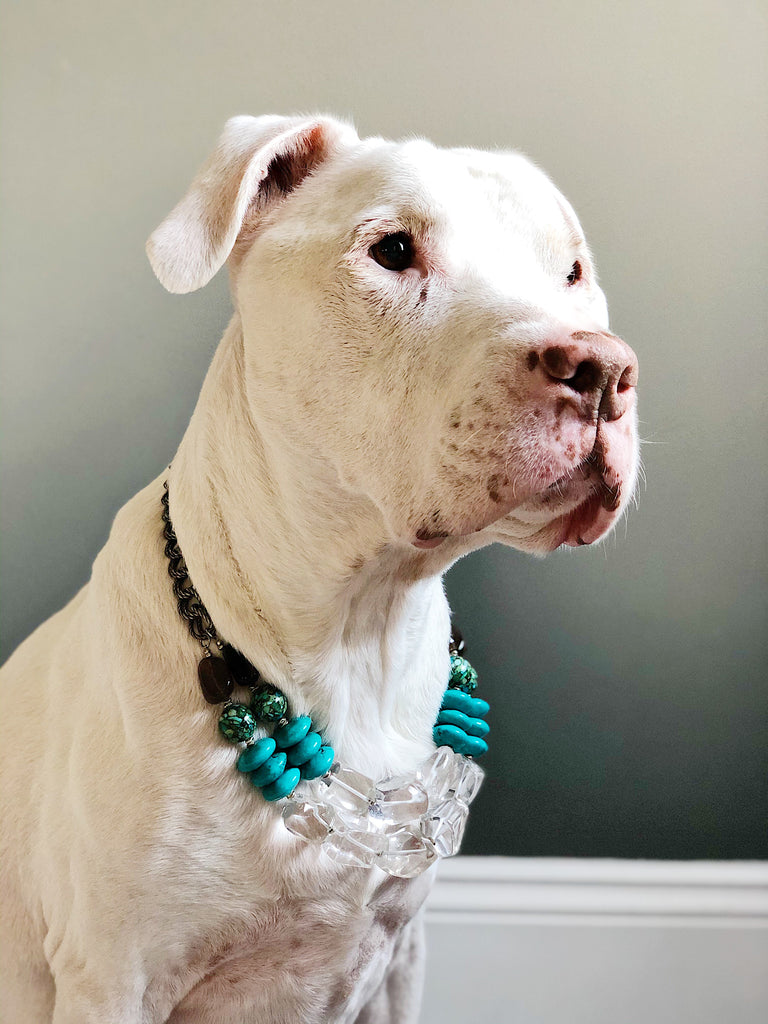 Statement necklaces look even better when modeled by the very distinguished dog model, Hurley. A very large part of the "& Co." in our studio!
---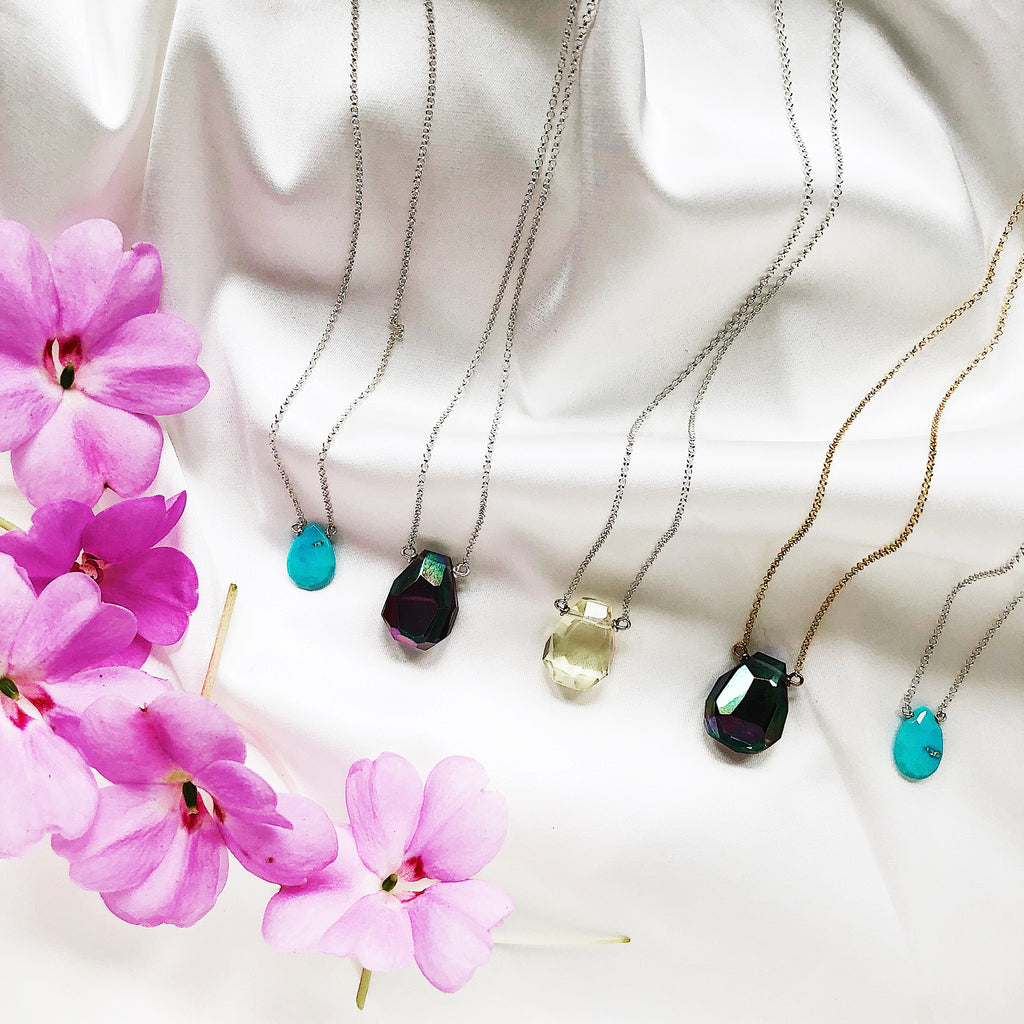 Shopping small business and slow fashion doesn't mean you're buying a "lesser than" product. Our goal is to give you the power to express yourself through comfortable, high quality jewelry while supporting the wellbeing of your local and global community.
---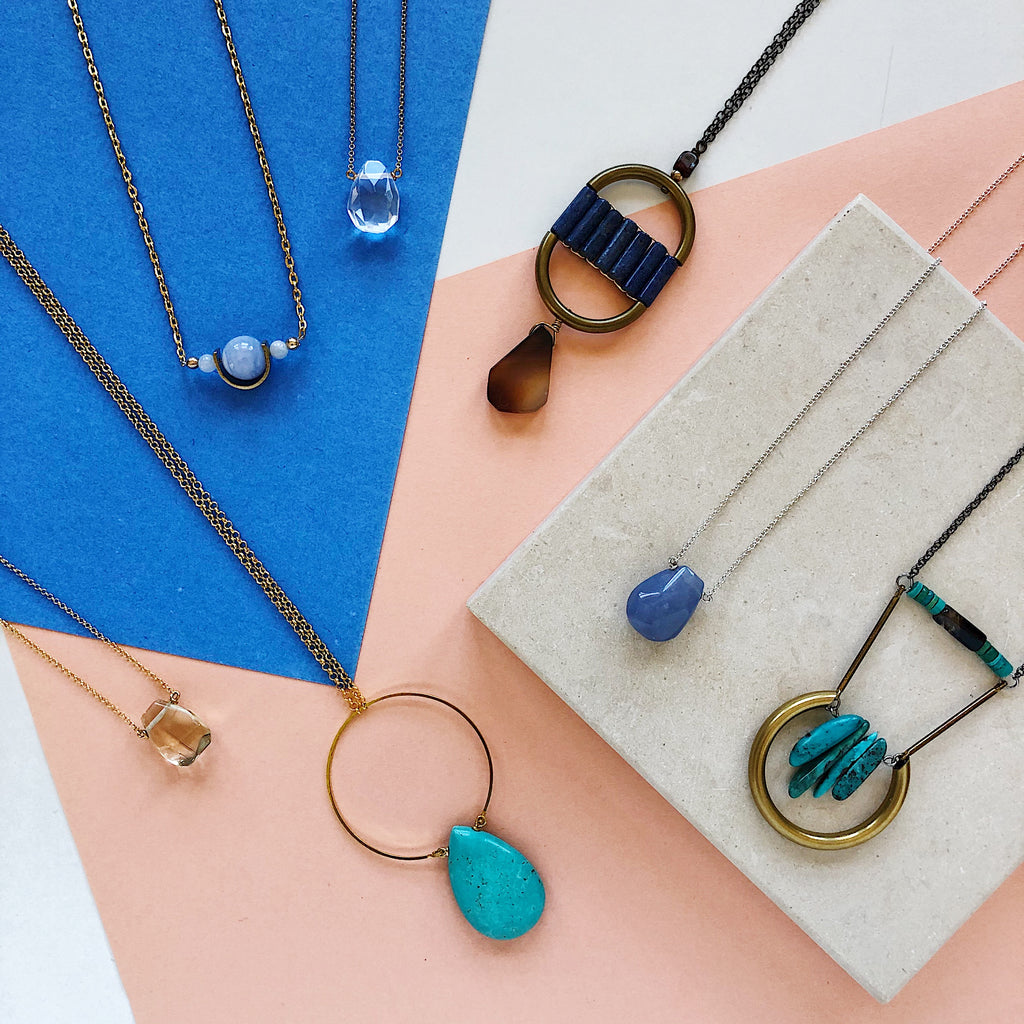 Small batch semiprecious stone jewelry designed with sustainability in mind; each piece contains art least one component that is either reused/recycled or reclaimed scrap within each design.
---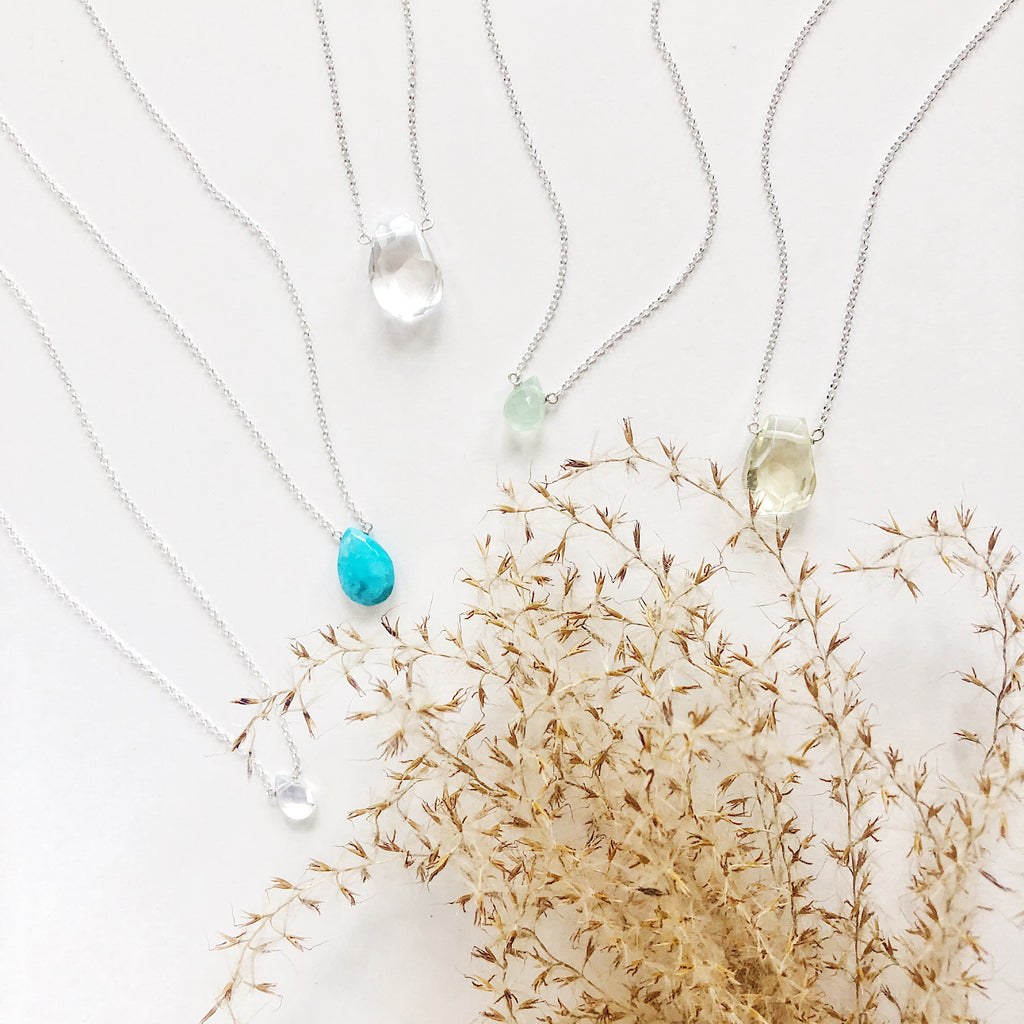 Faceted stone teardrop necklaces on sterling silver and vermeil fine chain are Third & Co. Studio's bestsellers in both retail and wholesale markets, and it's easy to see why!